Whatever your wishes are when it comes to textile customization, we are here to fulfil them: from basics to top quality satisfying the most sophisticated expectations in terms of limited editions.
We cooperate with all renowned brands and also some specialists in whose design, workmanship and functionality we trust. It goes without saying that we are also your first choice when it comes to non-customized textiles.
We'll advise you and help you find THE solution that best fits your needs and wishes.
Which means: uncompromising quality in consulting service, individual support and transparent handling in direct contact with you, from the first idea to the finished product.
Test us! You will find out why so many renowned companies have been working with us and our products for many years already and why they chose to recommend us:
Daimler AG, Peter Döhle Schiffahrts-KG, Harry-Brot GmbH, Jaguar Land Rover Deutschland GmbH, Fr. Lürssen Werft GmbH & Co. KG, Marathon Hamburg Veranstaltungs GmbH, Mercedes-Benz 300 SL-Club Deutschland e.V., Yamaha Music Europe GmbH and many more.
We're looking forward to hearing from you!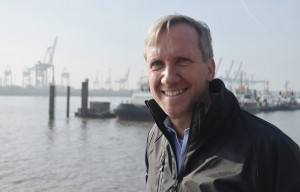 Martin Wrobel and the team of
CORPORATE WEAR GERMANY
PS: Our complete catalogues and the corresponding data volumes are quite large which is why we make the PDF files available on a separate page for you: Download complete catalogues
PPS: Since June 1, 2017, we have been shipping all our shipments carbon neutral!